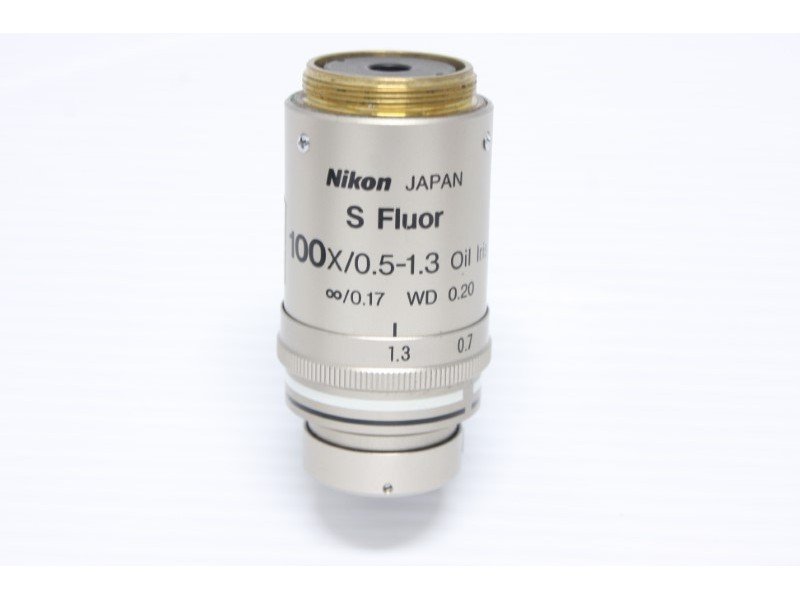 Nikon S Fluor 100x/0.5-1.3 Oil Microscope Objective - AV
Stock:

In Stock

Brand: Nikon
Product Code:

O3005
Here is a Nikon S Fluor 100x/0.5-1.3 Oil Microscope Objective

Magnification: 100x

Thread: M25

Application Markings: S Fluor

Immersion: Oil

Working Distance: 0.20

Each objective has been completely inspected and cleaned by a technician.

If objective is adjustable/spring loaded it is lubricated and verified that its mechanical parts move well.

Feel free to check with us if you are unsure it would fit your microscope.

Please do not hesitate to contact us if you have any questions.